September 13, 2023
Starting Fresh: Top Must-Have Items for Your New Home
There's an undeniable thrill in stepping into a brand new home from Hyde, a leading builder known for its craftsmanship and affordability in Alabama. The aroma of fresh paint, the shine of pristine fixtures and the untouched ambiance encapsulate your dream's reality. But with this exhilaration comes the responsibility of transforming this house into a home. This process hinges on some of the must-have items for your new home that turn empty spaces into cozy corners and functional rooms. Let's delve into what can make your new space a comforting haven.
Essential Living Room Items
Your living room often becomes the central hub for relaxation and entertainment. Ensuring it's both cozy and functional is the key.
Sofas: The centerpiece. Opt for one that combines comfort with style.
Coffee Tables: Besides functionality, they add a design element and are perfect for those coffee breaks.
Entertainment Systems: Movie nights are a ritual in many households!
Kitchen Essentials
Ah, the heart of the home! A place where culinary magic happens and memories are forged.
Quality Cookware: Investing in durable pots and pans goes a long way.
Utensils: From spatulas to ladles, having the right tools makes cooking smoother.
Small Appliances: Think blenders, toasters and coffee makers.
Bedroom Basics
A sanctuary for rest and rejuvenation, your bedroom deserves all the attention.
Sturdy Bed Frame: A solid foundation is paramount for years of good sleep.
Comfortable Mattress: Prioritize comfort. Your back will thank you!
Blackout Curtains: For those days when you want to shut out the world and snooze a bit more.
Bathroom Necessities
Often overlooked, a functional bathroom sets the tone for your day.
Plush Towels: Soft, absorbent towels can make bath time feel luxurious.
Shower Curtains and (maybe) Rods: Not just functional, they can be a style statement.
Essential Toiletries: The basics – soap, shampoo and the essentials you need.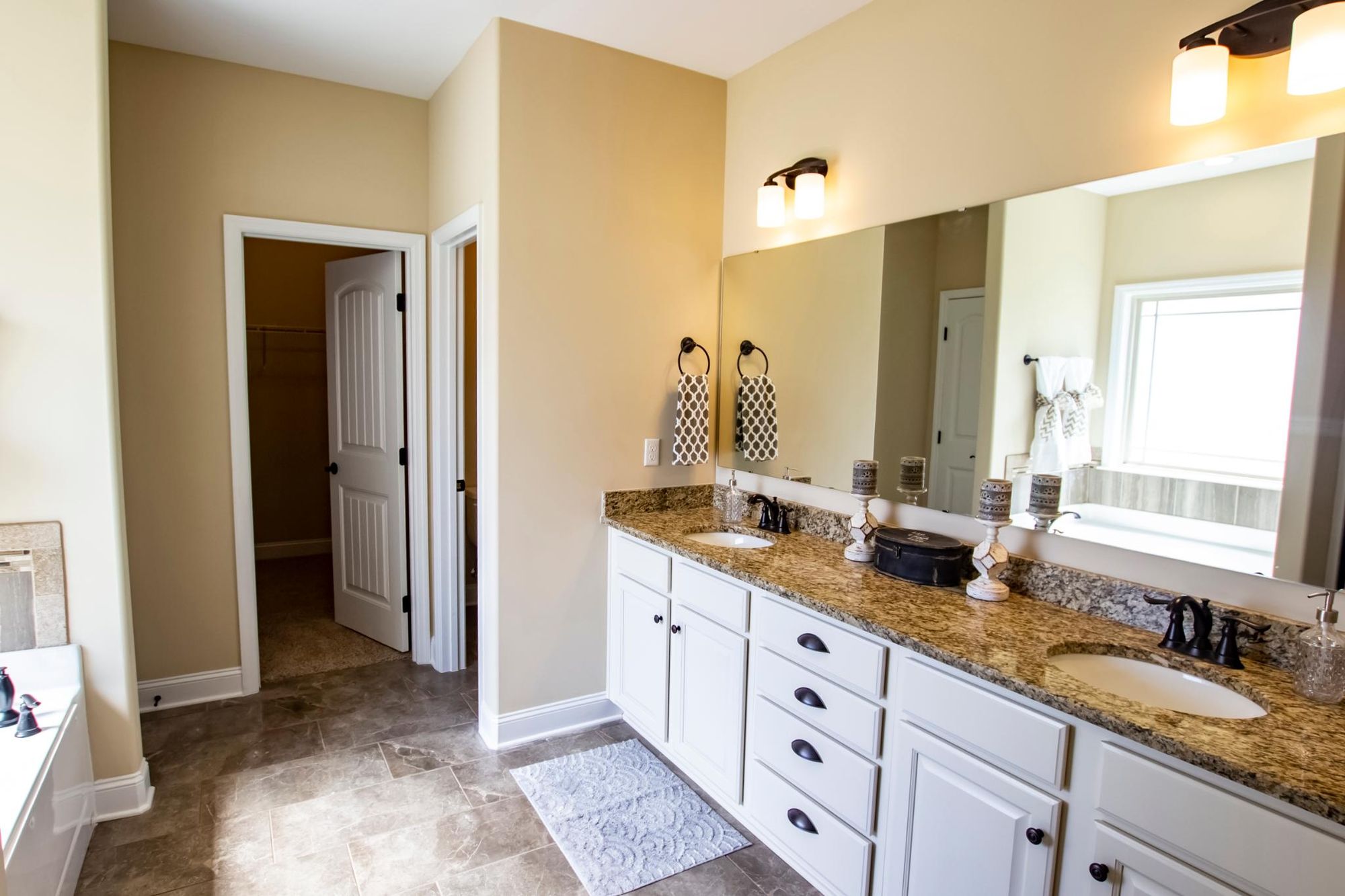 Outdoor and Garden Essentials
With Alabama's inviting climate, your outdoors can be an extension of your living space.
Patio Furniture: Perfect for sunny brunches or evening relaxation.
Grills: For those weekend barbecues with family and friends.
Garden Tools: Maintaining a small garden can be therapeutic and rewarding.
Safety and Maintenance
Your new home's safety and upkeep should never be compromised.
Smoke Detectors: An absolute essential for early warnings against potential fires.
Fire Extinguishers: It is better to have it and not need it than need it and not have it.
Basic Tool Kit: For those minor repairs and DIY projects.
Personal Touches
Every Hyde Home comes alive when homeowners infuse it with their personality.
Art Pieces: Reflects your taste and elevates the ambiance.
Family Photos: Nostalgic snippets that turn a house into a home.
Decorative Items: Vases, cushions or lamps - small things that make a big difference.
Embracing the excitement of a new home is easier with a checklist of must-have items for your new home. It ensures you're well-prepared to start this fresh chapter. And remember, while this list provides the foundation, your unique touch will truly make it shine.
Stepping into a new home marks the start of a personal journey. Beyond essential furnishings, your unique touches turn a house into a sanctuary. As you shape your dream dwelling, remember that the blend of essentials and personal essence crafts a proper home. Interested in starting your story? Contact Hyde Homes and let us guide you to your dream home.