March 20, 2023
A Simple Guide for First-Time Home Buyers in Alabama
You are buying your first home. It's an exciting and monumental feeling. Okay, scratch that. It's an exciting and monumental feeling when you first get the keys to your new home. The stuff leading up to that moment can be anxiety-inducing and overwhelming, especially for anyone who is a first-time homebuyer. If you're considering making Alabama your sweet home, you're in the right place. This guide will walk you through the steps involved in the home-buying process and offer helpful tips for first-time buyers.
Determine Your Budget
Before you even start looking for a home, it's essential to determine how much house you can afford. This means looking hard at your finances, income, debts and expenses. You'll want to ensure you have a down payment saved up and can comfortably afford the monthly mortgage payments.
Get Pre-Approved for a Mortgage
Once you have your budget nailed down, it's a smart move to get pre-approved for a mortgage. This means you'll sit down with a lender who will look at your financial situation and credit history to determine how much they're willing to lend you. Why is this important? Getting pre-approved will give you a better idea of how much you can afford to spend on a home. 
Find a Real Estate Agent
If you're in the market for a new construction home, having a top-notch real estate agent can make all the difference. They'll help you track down properties that meet your budget and preferences, negotiate with builders on your behalf and help guide you through the closing process. Researching and finding an agent with experience working specifically with first-time homebuyers in Alabama is crucial. They'll have the know-how to answer all your questions and help you feel confident in your decision-making.
Start House Hunting
Now that you've secured pre-approval and found a real estate agent, it's time to search for your dream home. Start by creating a list of must-haves and deal-breakers and be willing to compromise on certain things. Remember that the market for new construction homes in Alabama can be highly competitive, so it's essential to act fast when you come across a home that checks all your boxes. With your pre-approval and agent by your side, you'll be in a great position to make a winning offer and land the perfect new home for you and your family.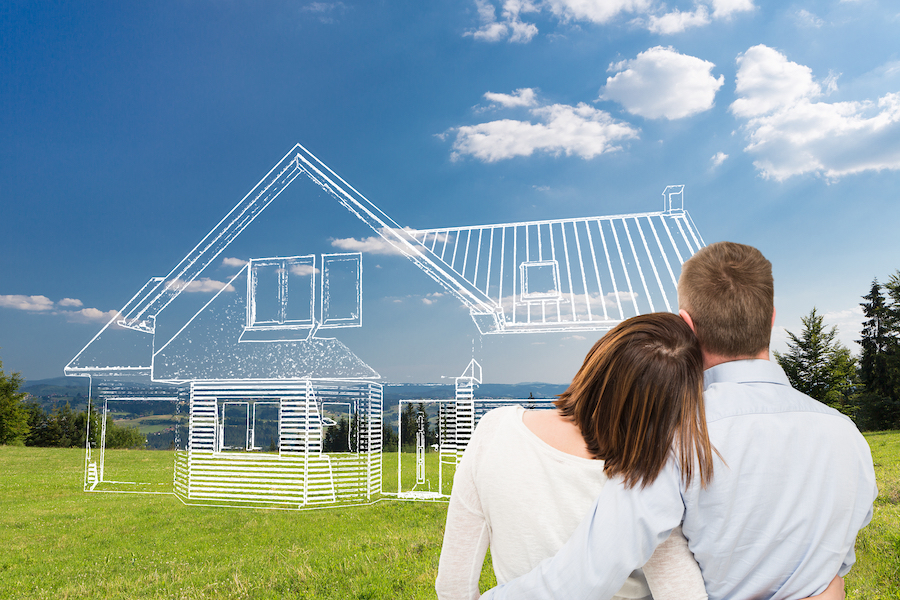 Work With A Reputable Company
When it comes to purchasing a new construction home in Alabama, it's essential to work with a reputable company that puts your needs first. Hyde Homes is an excellent option for those looking for a dedicated and professional team that goes above and beyond to ensure a seamless home-buying experience. From expert advice on home styles to helping you select the perfect color scheme, their team is with you every step of the way. They pride themselves on providing an unmatched customer experience and making home-buying as easy as possible. So, if you're in the market for a new home, consider Hyde Homes for a stress-free and enjoyable experience.
We understand it can be tough to go into a process like this blind, not knowing what to expect. That's why we wanted to provide you with more clarity and comfort by creating this step-by-step guide. But if there's one thing we do best as Alabama's premier home builders, it's building new homes from the ground up. Our homes are built with quality materials while keeping costs low, so they fit any budget - even on tight deadlines! Buying a new home should be manageable for you. So if you're looking to buy a home in Alabama, contact us today and let our trained new home specialists and quality builders be your stress relief.